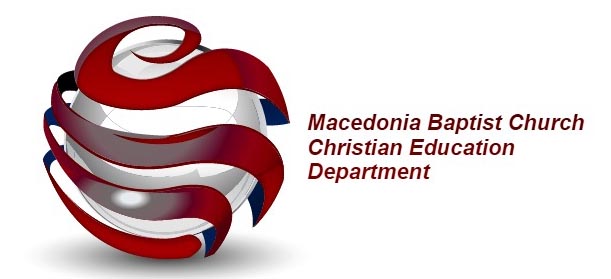 Iris Hall Sanders, Minister of Education
Ministry Goals & Objectives:
We will…
Be committed to the spiritual growth of members of Macedonia Baptist Church
by offering a variety of auxiliaries , special project, bible studies, discipleship
studies and programs for members to be a part of and participate in and
expand their walk with the Lord.
Equip the saints through sound Bible teaching and fellowship.
Introduce people to Jesus Christ, and help them grow to be more like Him and then to reproduce the process in others.
Exhibit Godly character by working together in unity (Phil. 2:1-11)
The Department of Christian Education includes the following ministries:
Bible Life Groups (Sunday School)

Youth Ministry

Children's Ministry

Vacation Bible School

New Member Orientation